LEARNING RESOURCES
The following resources will be available to the students for their learning:
e-library: Students will get access of e-books and e-journals in e-library. Individual student will get one ID with password to get entry in the library.
Online journal : ODEC will set its own journals to promote research in higher education. Faculties, researchers and students will get opportunity of publication through these journals. These journals will be open to all.
Lectures notes/videos: Besides learning resources integrated in MOODLE, the learning platform, additional learning resources will be provided. Lecture notes, videos and some other external links that are useful for the students will be given.
Click the link below for access of learning activities and materials
https://elearning.odectu.edu.np/
Open Access Resources
Tribhuvan University Central Library (TUCL) Database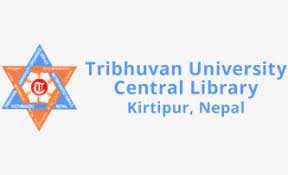 Since 1995 the library has maintained the TUCL Master Database of the documents processed by the library to allow searching for their materials at computer terminals placed in a different location. A database of 94,000 records can be accessed from the library's TUCL OPAC.Recently, we have started using Digital Library Software Dspace for Full-text Ph. D. Thesis and we are going to add more Dissertation, Report, Textbook and course of study etc. in this software.
For full text database click on https://tucl.edu.np/e-resource/
Proquest
ProQuest is committed to empowering researchers and librarians around the world. The company's portfolio of assets — including content, technologies and deep expertise — drives better research outcomes for users and greater efficiency for the libraries and organizations that serve them.
ProQuest is a key partner for content holders of all types, preserving and enabling access to their rich and varied information. Those partnerships have built a growing content collection that now encompasses 90,000 authoritative sources, 6 billion digital pages and spans six centuries. It includes the world's largest collection of dissertations and theses; 20 million pages and three centuries of global, national, regional and specialty newspapers; more than 450,000 ebooks; rich aggregated collections of the world's most important scholarly journals and periodicals; and unique vaults of digitized historical collections from great libraries and museums, as well as organizations as varied as the Royal Archives, the Associated Press and the National Association for the Advancement of Colored People.
For more resources on the text of proquest, click on https://www.proquest.com/
Nepal Journals Online (NeoJOL)
Nepal Journals OnLine (NepJOL) is a service to provide access to Nepalese-published research and increases worldwide knowledge of indigenous scholarship.
NepJOL is a database of journals published in Nepal, covering the full range of academic disciplines. The objective of NepJOL is to give greater visibility to the participating journals, and to the research they convey. NepJOL is managed by the Tribhuvan University Central Library and it is hosted by Ubiquity Press. It is also part of the Ubiquity Press Network.
Journals are selected for inclusion on NepJOL using the following criteria:
1. They are scholarly in content, and contain original research (in addition to other content).
2. Their content is peer reviewed and quality controlled.
3. They are able to provide all content for inclusion on NepJOL (tables of contents, abstracts and PDFs of full text) in electronic format.
4. They are published within Nepal. Management of publishing strategy, business development and production operation are all run from Nepal.
NepJOL provides information on each participating journal, including aims and scope, contact details and general information. It also provides Tables of contents and abstracts (where available) for all articles published within these journals. Many full-text articles are also available. All the material on NepJOL is free to view, search and browse, however copyright of all content is retained by the journals or authors – each journal will need to give permission for any use or re-use of the content that falls outside Fair Use. NepJOL is not a publisher: NepJOL provides a service to the journals by hosting their content online, and actively promoting the website to encourage the discovery of these titles and their articles. Individual journals are also using the website to publish their journals and they welcome submissions from registered users.
For more resources to explore journals, click on https://www.nepjol.info/index.php/index
ERIC
ERIC indexes a wide variety of journal sources. The coverage of an approved journal source is determined by an examination of three to five current issues during the source review process, but may be updated at any time. Source coverage is defined as follows:
Comprehensively indexed journals contain an average of 80% or more education-related articles; ERIC creates a bibliographic record for all articles in every acquired issue.
Selectively indexed journals contain an average of 50-79% education-related articles and are critical to topic area coverage; ERIC applies a manual article-by-article selection process and indexes only the articles that conform to the standard and criteria outlined in the ERIC.
To explore more resources on ERIC, click on: https://eric.ed.gov/?journals

OATD.org aims to be the best possible resource for finding open access graduate theses and dissertations published around the world. Metadata (information about the theses) comes from over 1100 colleges, universities, and research institutions. OATD currently indexes 6,351,017 theses and dissertations.
To explore more thesis and dissertations, click on: https://oatd.org/
Directory of Open Access Books (DOAB)
DOAB is a community-driven discovery service that indexes and provides access to scholarly, peer-reviewed open access books and helps users to find trusted open access book publishers. All DOAB services are free of charge and all data is freely available. Over 61,000 academic peer-reviewed books are available in this directory.
To explore more resources, please click on: https://www.doabooks.org/
EdTech Books
EdTech Books created this site and provided all of our content freely, because knowledge should be free, and educational technology should lead the way!
Goal: Our goal is nothing less than providing the best open textbook publishing platform and author experience on the web!
To Explore more books on EDuTeach, Click the link given: https://edtechbooks.org
---